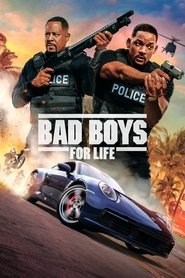 Bad Boys for Life / Лоши момчета завинаги (2020)
Marcus and Mike are forced to confront new threats, career changes, and midlife crises as they join the newly created elite team AMMO of the Miami police department to take down the ruthless Armando Armas, the vicious leader of a Miami drug cartel.
Изминаха цели 17 години от последния път, в който гледахме Уил Смит и Мартин Лорънс на голям екран в ролите на Майк Лолъри и Маркъс Бърнет. Не само актьорите, но и техните герои са остарели и Маркъс се опитва отчаяно да убеди Майк, че е време за пенсиониране и задомяване. Майк, естествено, е на противоположно мнение и благодарение на завръщането на неочакван стар враг, дуото отново е въвлечено в безкраен низ от гонки, престрелки и насилие.
Duration: 124 min
Quality: HD
Release: 2020